If, as a business owner, you are here reading this - that means two things:
First, you have an impeccable taste (congratulations), and second, you've recognized the importance of having a strong FAQ section on your company website.
FAQs have become increasingly important when converting passive browsers into paying customers, so getting them right matters.
Fortunately for those of you who haven't learned to code, we at Notice Studio provide WordPress FAQ plugins that allow anyone to create and deploy top-of-the-line FAQ sections without any technical knowledge whatsoever.
Without further ado, let's jump in!
WordPress FAQ Plugins allow you to add a customized FAQ section to your site in practically no time at all, as they're already pre-coded. You can add them to your page layout, then simply write in the FAQs and the corresponding answers. Then, within a few clicks, your brand-new FAQ section is up and running.
Tools like WordPress FAQ plugins benefit both you and your users in several different ways, which we'll explore below:
A FAQ section is intended to provide instant answers to customers' most common queries.
Providing the customer with an instant response to a pressing concern elevates customer satisfaction and increases time spent on-site.
FAQs can help you alleviate customer concerns, by answering the most pressing questions that a customer has. With FAQs, users can make a more informed choice on your product, which means they'll be more likely to convert.
A WordPress FAQ plugin saves many billable hours that would otherwise have gone into creating and maintaining a website FAQ section.
Plus, by preemptively answering a user's potential questions, you can avoid lengthy web chat or phone call sessions, saving you and your team a ton of time.
Tools such as FAQ plugins work to streamline your business processes which helps ensure your operations are as efficient and effective as possible.
The Google search engine gives preference to websites that have FAQ pages over those that don't. They're an aspect of SEO content that your business shouldn't ignore!
FAQs also feature increasingly in 'People Also Ask…' and Position 0/Featured Snippets which is a fantastic way to drive organic growth.
Some plugins can do the job but might be missing features you need such as SEO benefits or a customizable display.
Obviously, if you're using WordPress, you'll want to ensure the plugin is compatible. There's no point paying for a plugin, only to realize that you can't use it.
Most businesses will choose to go pro because the additional support they receive is well worth the modest licensing cost. That being said, there are also some free versions out there that'll work if you're on a shoestring budget, but you may have to make some sacrifices in terms of design and support.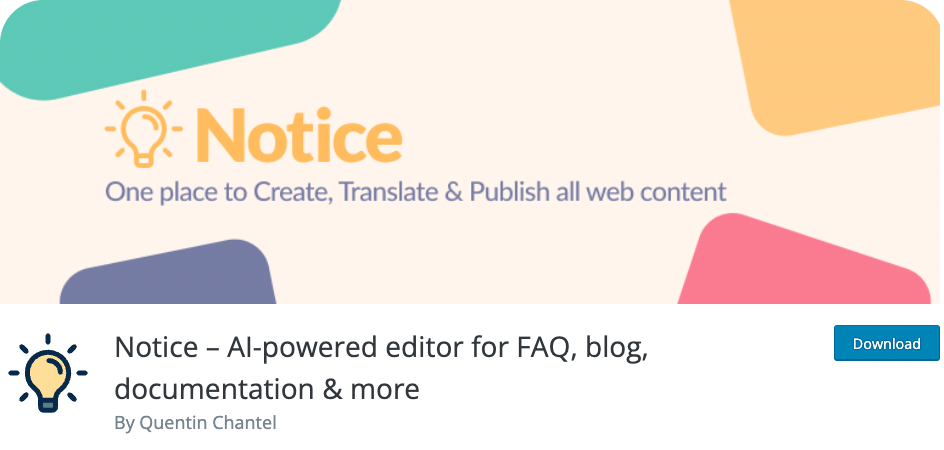 Notice Studio is a new player in the game whose goal is to simplify and democratize content management on the web by enabling small marketing teams to scale their content creation.
Notice FAQ enables no-coders to design and deploy an SEO-friendly FAQ section that has been designed to rank on Google Rich Snippets in a matter of minutes.
Editing - anything by anyone
Edit everything from fonts to styles to match your brand, and add unlimited videos or images. It's that simple - anyone can do it!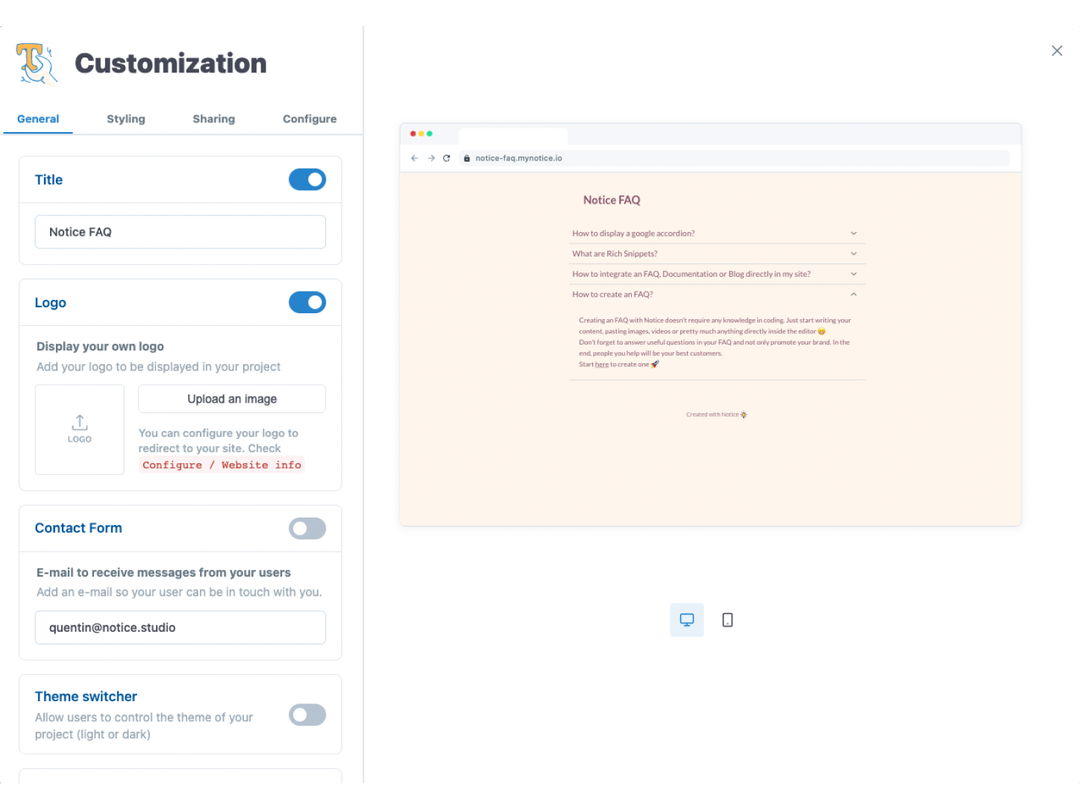 Analytics
Track the performance of your FAQs and learn what steps are needed to improve your performance.
Deployable Anywhere
Including no-code sites and any framework. If it's on the web, Notice FAQ can be deployed there without hurting your page speed.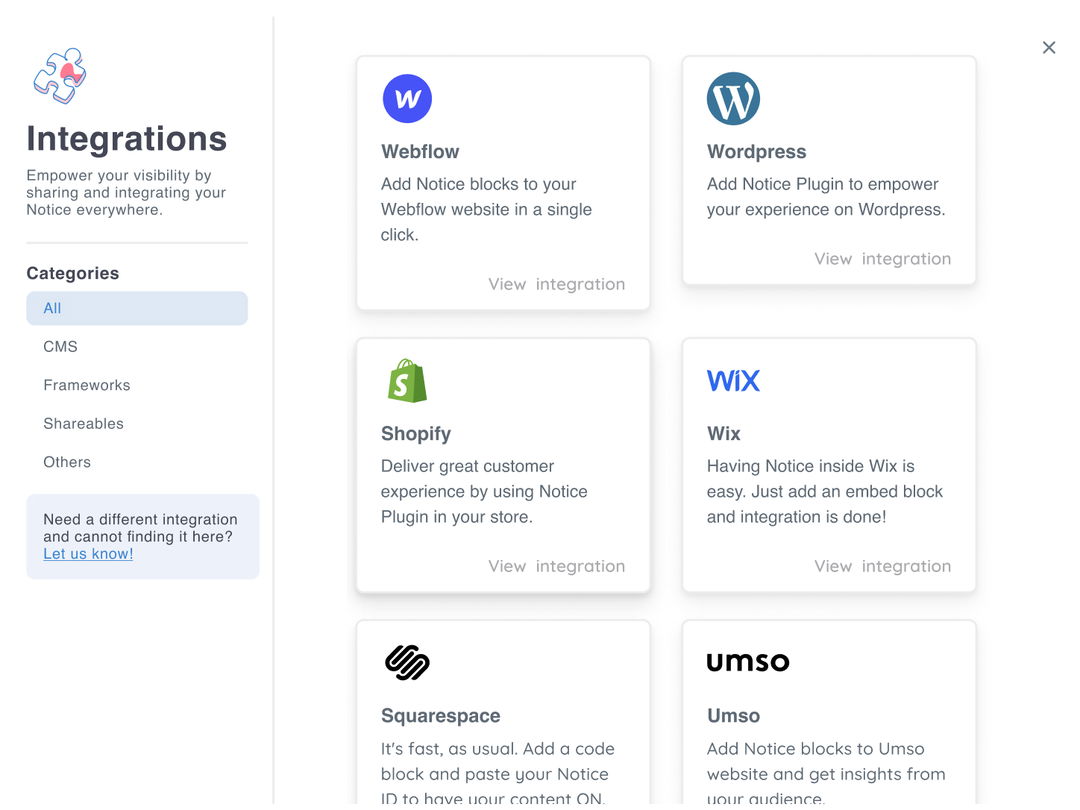 Additional Features
SEO Optimizations out of the Box, Auto-Translations to 100+ languages, OpenAI integration for Text and Image Creation, and a Notion-like Editor.
Pricing
Notice Studio has three pricing plans, including a generous Free plan which allows you to add FAQs to unlimited pages and articles. The next plan up is the Team plan, setting you back $9 per month, for up to five users and 25 projects. If you need more functionality, you can talk to the team to develop a custom price, for unlimited projects and users.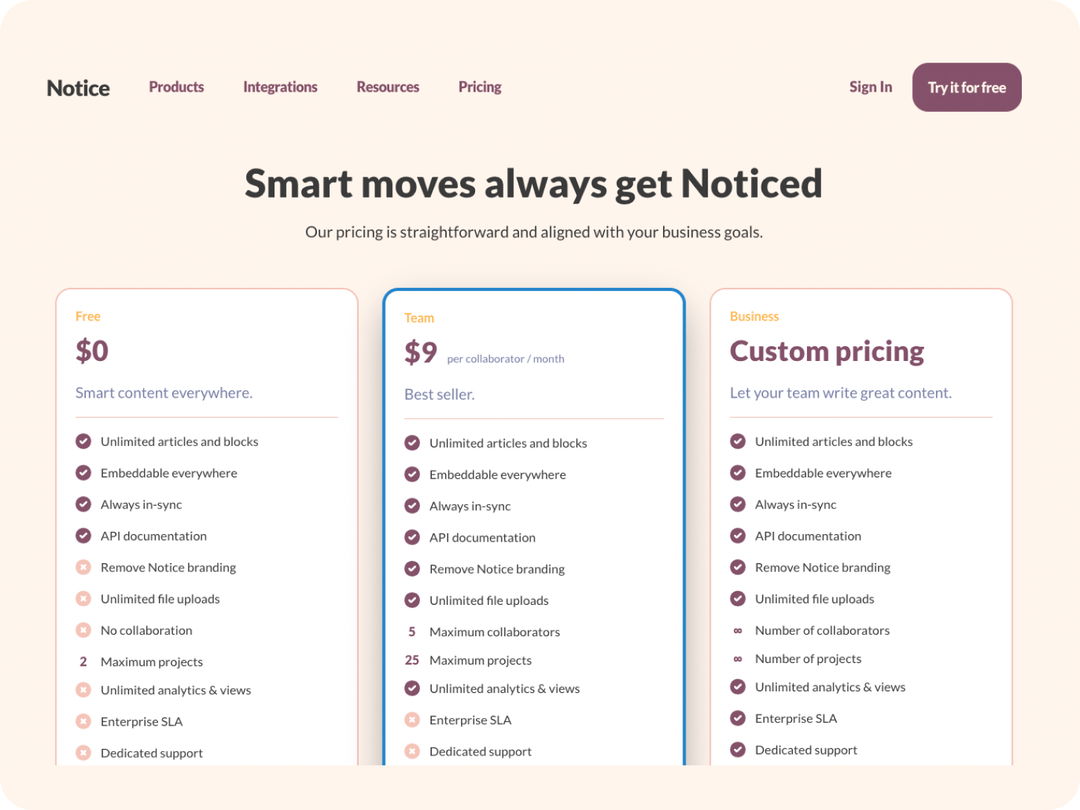 Pros:
Simple to use (no coding, drag and drop)
Totally customizable
Unlimited content
Can be deployed on any site
Free/Affordable Licensing
Cons:
HeroThemes was founded 12 years ago with the aim to build customer support web tools that can be used by anybody.
Heroic FAQs is one such tool that was developed for business owners and website designers without specific WordPress technical expertise.
Key FeaturesDrag & Drop Interface
Create your Questions and Answers, group FAQs, and reorder items with simple drag & drop functionality.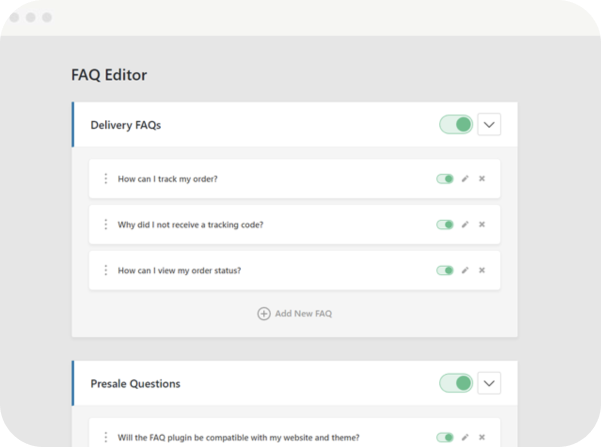 One Page Simplicity
Heroic FAQ builder allows you to edit all your FAQs on one screen avoiding complicated editing processes.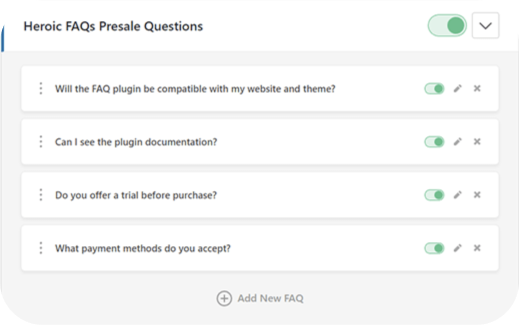 Heroic FAQ Visual Editor
Add rich content including images, videos, blockquotes, and more 100% no-code.
Additional Features
5 pre-defined FAQ styles, 15 FAQ icon choices, Accordion or toggle FAQ types, mobile responsive/friendly, improved SEO with schema.org, CSS3 animations, translation ready, developer-friendly, regular updates, and friendly support.
Pricing
Pricing of Heroic FAQ was set on a three-tier basis. $49 per year for one website, $69 per year for up to three websites, and $149 for up to 10 websites.
As it stands HeroThemes appears to be offering Heroic FAQ only as part of the Heroic Knowledge Base plugin (Heroic KB) which itself comes with a three-tiered licensing offering of Heroic KB Essential - $149 per year, Heroic KB Plus - $199 per year and Heroic KB Pro - $399 per year.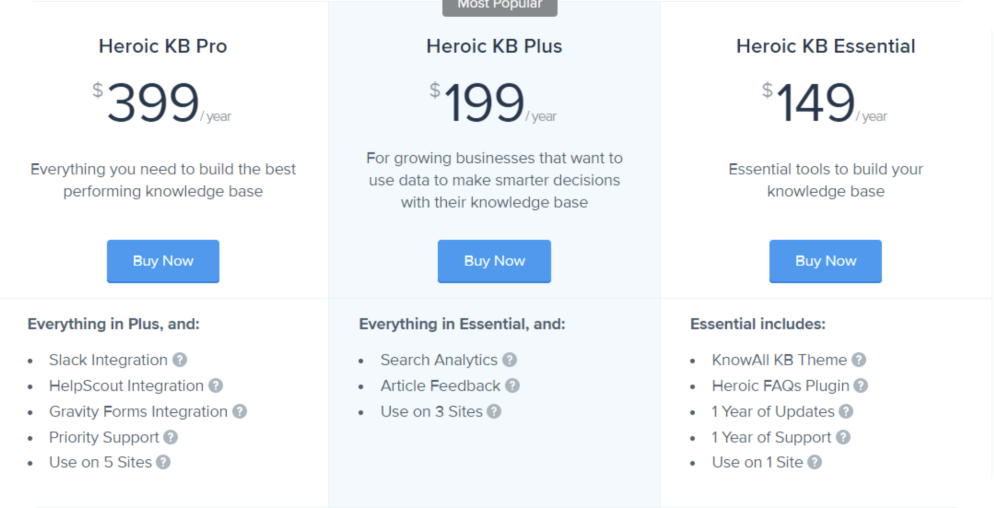 Pros:
Very easy-to-use/intuitive functionality
Can match your own branding
Rich content compatible (Insert images, blockquotes, lists, video)
Cons:
No Free Version/Premium Only licensing
Limited pre-defined FAQ styles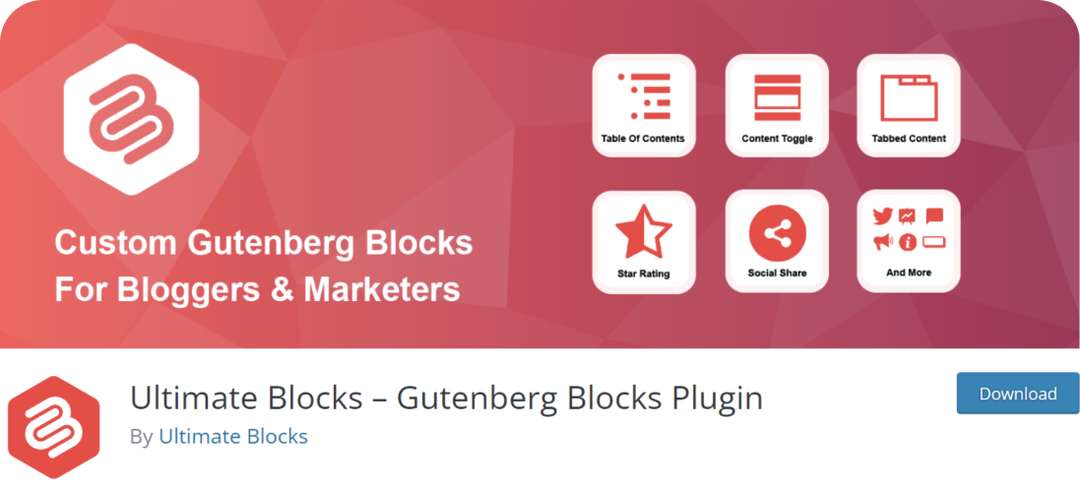 Ultimate Blocks is not a specific WordPress FAQ plugin, but an all-in-one content management plugin that can create simple and effective FAQs through its Gutenberg content toggle block.
If your first thought when hearing "Gutenberg" is Police Academy member berries, other FAQ plugins might be a better fit. Especially if you don't have a background in coding.
Content Toggle Block
A nested block suitable for rich content including images and video.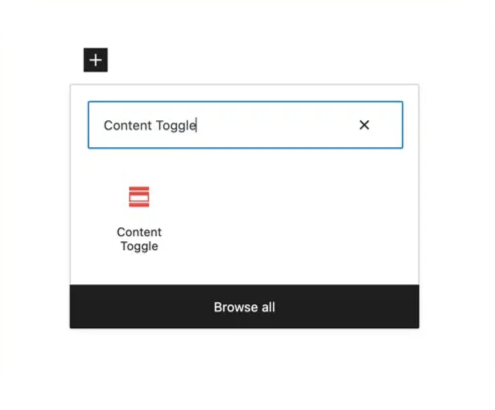 FAQ Schema
Designed for content to be eligible for Rich Snippets and Google Assistant searches.
You can find a step-by-step guide to creating a FAQ section with Ultimate Blocks here.
Pricing
Ultimate Blocks is completely free to use and comes included with 18 pre-made blocks that you can implement in your WordPress docs.
Pros:
Easy installation
Free to use
Good customer support and reviews
Cons:
Limited customization
Lacks the versatility and functionality of specifically created WordPress FAQ plugins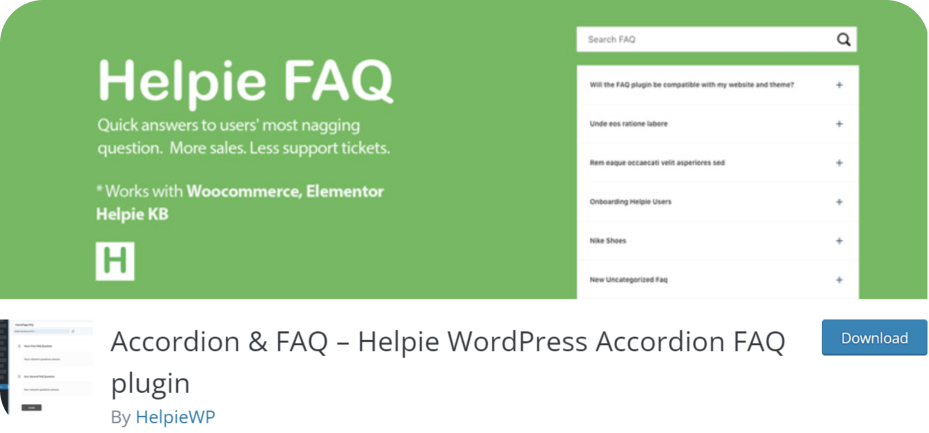 Helpie FAQ from Helpie WP is a plugin suitable for most types of websites including blogs but its major strength is found in the world of e-commerce.
In addition to desirable features like being fully customizable, it has filter options not available in other WordPress FAQ plugins. Plus it allows you to place product-specific FAQs inside the product pages which takes UX to just another level.
WooCommerce Integration
Display product-specific FAQs on actual product pages.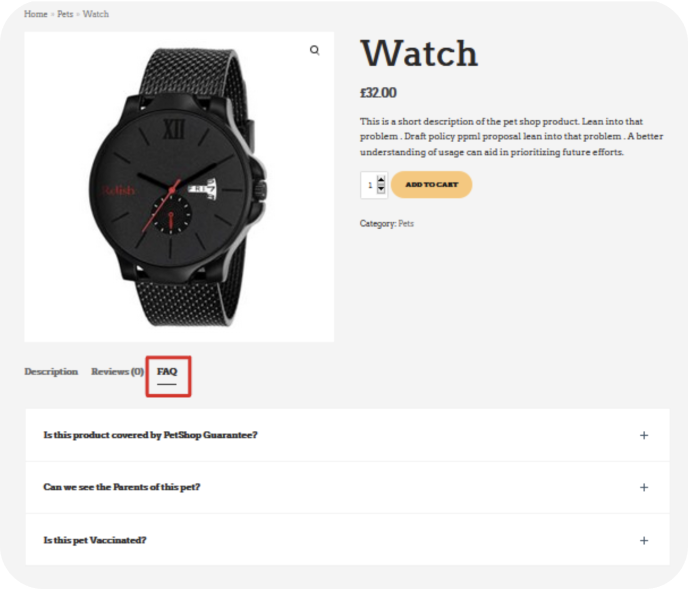 Fully Customizable Accordion
Simple, elegant, accordion-style FAQs to suit the style of your brand.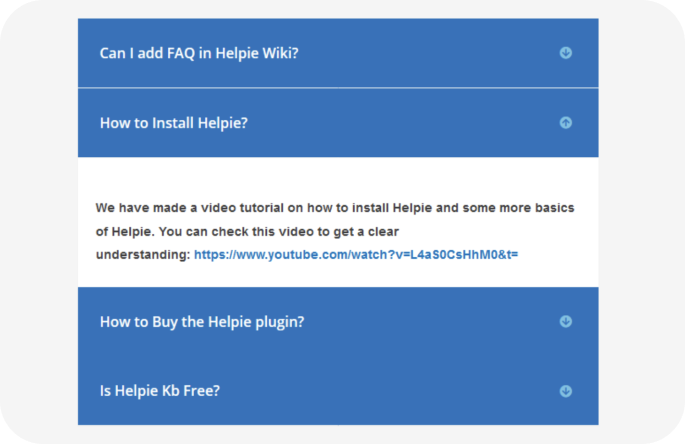 FAQ & Q&A Schema
To appear in Google Rich Snippets.
Additional Features
Advanced Accordion Styling Options, Custom FAQ Toggle Icons, FAQ Schema, Dynamic FAQ Elementor Widget, Drag & Drop Sorting, Gutenberg Block, Elementor FAQ Widget, and more.
Pricing
Helpie FAQ comes with three price plans depending on the amount of sites you manage. Prices range from $38.99 per year for one site, all the way to $149.99 for up to 100 sites. The plans come with a free trial and access to all features.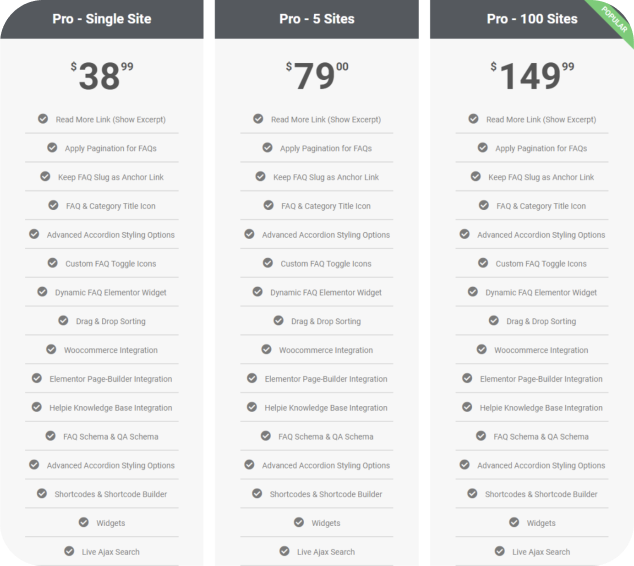 Pros:
Easy for anyone to use
Display Rich Snippet in SERPs
Fully customizable
Integrates with Woocommerce, Elementor, Gutenberg
Strong Analytics
Cons:
Requires more memory than other equivalent plugins
More expensive than alternative FAQ plugin options
Not to be confused with Ultimate Blocks, Ultimate FAQ from Etoile Web Design is a dynamic WordPress FAQ plugin boasting a large number of features.
Legitimately suitable for any user, it's a genuine all-rounder suitable for any website and allows for unlimited Q&As and unlimited FAQ tags & categories.
FAQ Search Bar
Allows simple, immediate navigation of your FAQ content.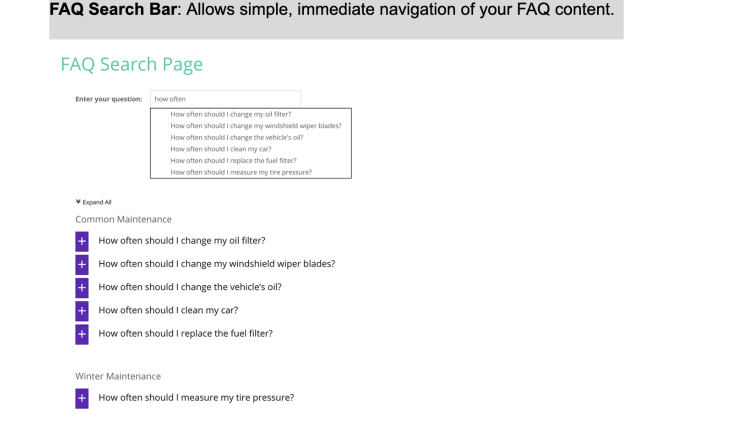 Totally Customizable
Choose from a range of styles, layouts, and advanced features.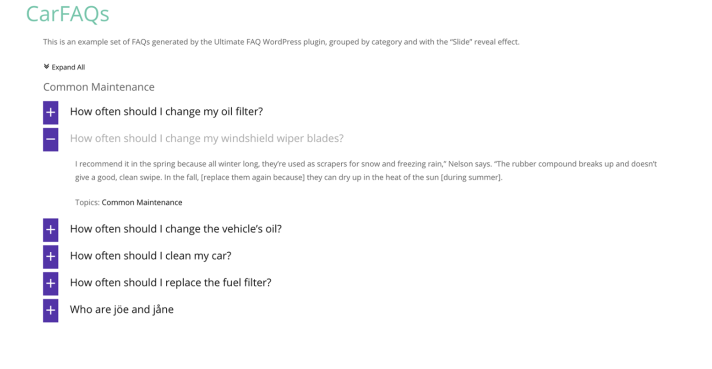 In-Product FAQ
Feature product-specific FAQs on the actual product pages.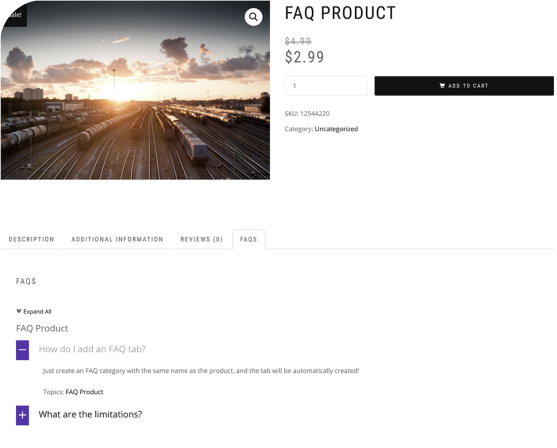 Additional Features
FAQ shortcodes for extra flexibility, Responsive accordion layout that will fit any site or device, FAQ schema structured data, Ordering and sorting options, Group FAQ options, Translation ready (all strings localized and .pot file included), Insert custom CSS to style your FAQ layout.
Pricing
Ultimate FAQ has a similar pricing structure to Helpie FAQ, with prices varying depending on the number of sites you manage. For a single license, you'll pay $67. For licenses for five sites, $127, and for ten, $197. All plans come with a free trial, so you can try the plugin, before opting for a lifetime license.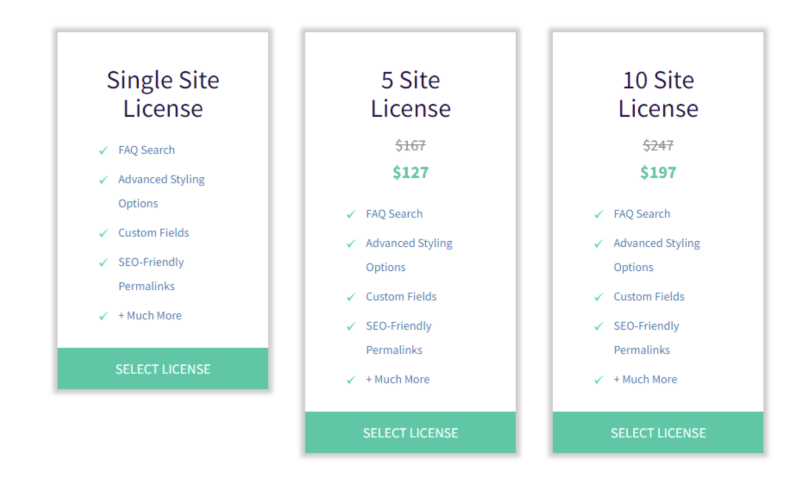 Pros:
Suitable for anyone
Easy to install
FAQ search bar
Stats dashboard
Dark and Light modes
Advance Ordering
Cons:
Getting the most out of all its functionality takes some practice
So, there we have it - the top 5 WordPress FAQ plugins of 2023.
If you are interested in some of the other things going on at Notice Studio that might benefit your own site, please take a look at our other products: blogs, documentation, terms of service, and testimonials. Try us for free today, or take a look at our prices for a plan that'll work for your business.