Creating and displaying digital content is an effective way to promote your business online.
There are tons of content management systems (CMSs) available to help businesses streamline and optimize that process. Contentful is a well-known option, but like all tools, it has its flaws—even some big ones.
Luckily, there are alternative CMSs out there that may be a better fit for your business. In this article, we'll be doing a deep dive into seven of the best Contentful alternatives—including Notice, of course!
So, if you're ready to get more out of your CMS—read on!
Contentful is a headless CMS tool that allows you to create and publish digital content.
In case you need a refresher, a headless CMS is a back-end content management system that isn't directly connected to a website's visible "head" (i.e., the presentation layer or front-end).
By managing and storing your content using a headless CMS like Contentful, you can publish it to a range of different front-end platforms—the main benefit being the ability to create a library of highly flexible and reusable content.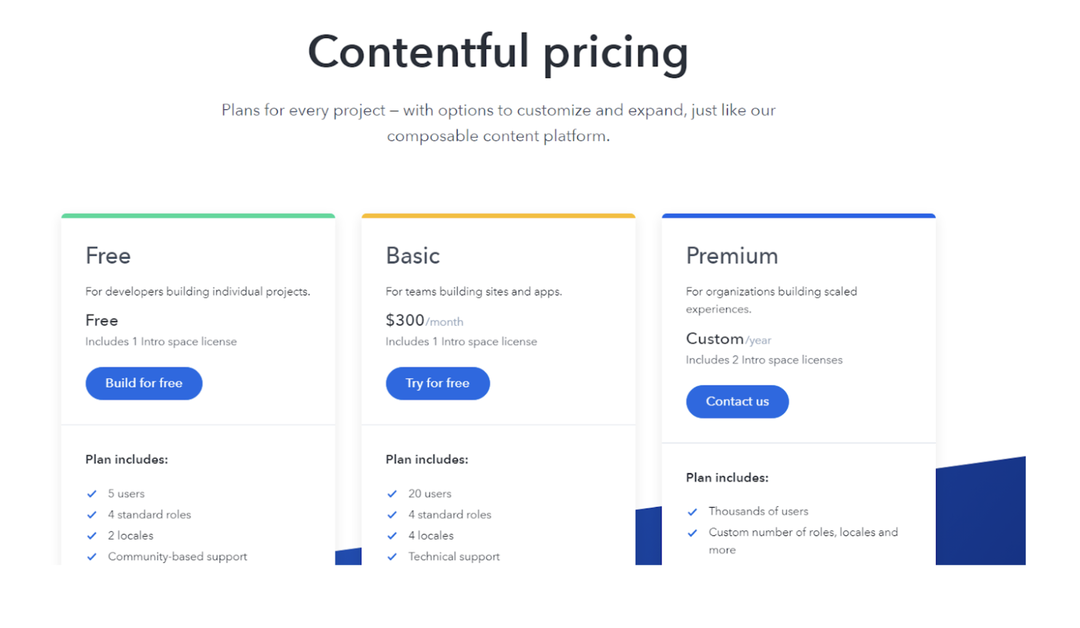 Contentful has a Free plan, Basic plan ($300/month), and a Premium plan (custom). Free features include 4 standard roles, 2 locales, and 1 intro-space license. The paid plans offer more user slots, custom numbers of roles/locales, and technical support.
Contentful can be difficult to learn, especially for those who are new to content management. It has a wide variety of features available, so new users may find it overwhelming.
There are limits to how much you can customize your content, so you may not be able to tailor it to very specific purposes.
Contentful is one of the more expensive CMS tools, with its basic plan costing $300 per month. This pricing is aimed at larger businesses, so smaller businesses might struggle to fit it into their budget.
It should be easy to use with a shallow learning curve. Integrating a new tool in your business means multiple people have to learn the software — the quicker they can do that, the more efficient your workflow.
Since CMS tools will be storing all your digital content, it's important it has good security. It should also be scalable, so you won't have to move to a different tool as your business grows.
CMS tools should offer support in case something goes wrong, or you need assistance with something.
Now let's go through some of the best Contentful alternatives out there. We've curated this list to save you the trouble of searching on your own:
1. Notice: best no-code editor for small business owners & developers
2. Kontent.ai: best headless CMS for enterprise businesses
3. Umbraco: best open source ASP.NET CMS
4. Contentstack: best for large businesses
5. GraphCMS: best GraphQL content platform
6. Agility CMS: best for efficient content management
7. Storyblok: best API-driven headless CMS
Notice is a no-code platform for creating and publishing content online like blogs, FAQs, documentation, terms of service, testimonials—basically anything.
Notice uses a Notion-esque collaborative editor to help you create blocks (called Notices) that you can place anywhere on the web. The platform also helps you manage your content with tools for SEO optimization, analytics, and automatic translation.
No-code editor: Edit your layout, fonts, color schemes, and more. You can also add different media, such as images and videos, and create unlimited posts.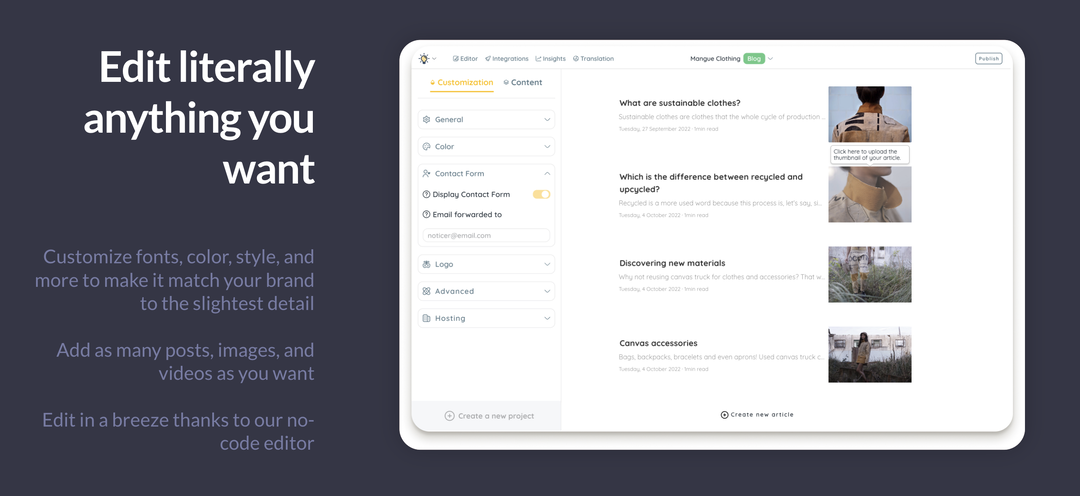 Analytics: Monitor your analytics, such as visitor count and location, all on a visual dashboard.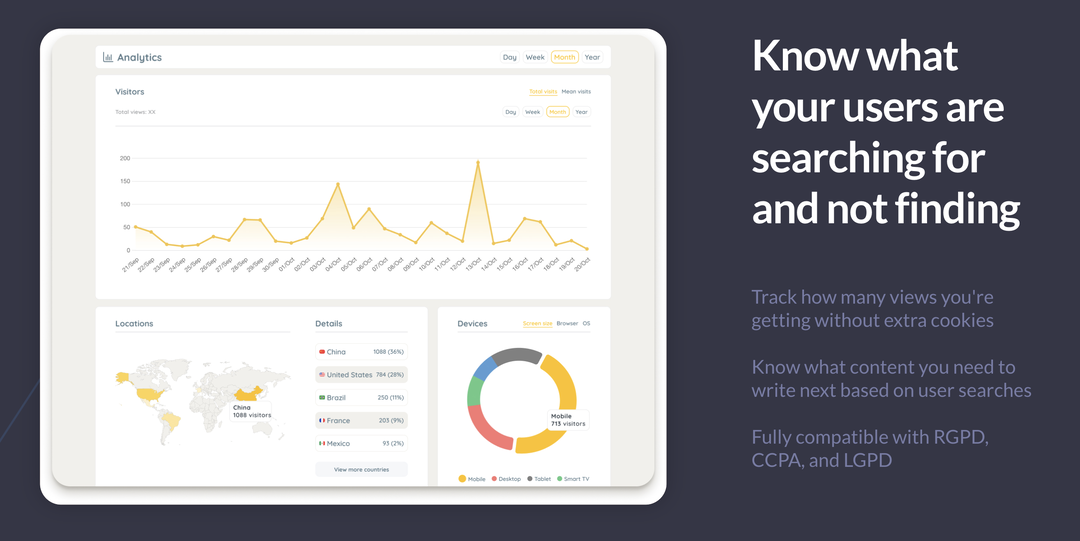 Integrations: Integrate your content with other websites or tools, such as Shopify and WordPress.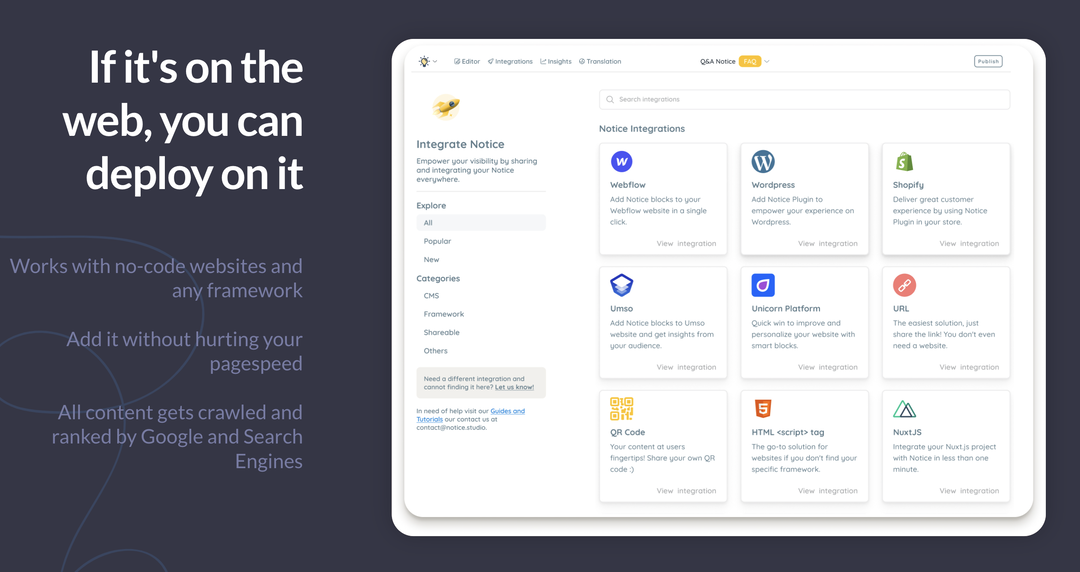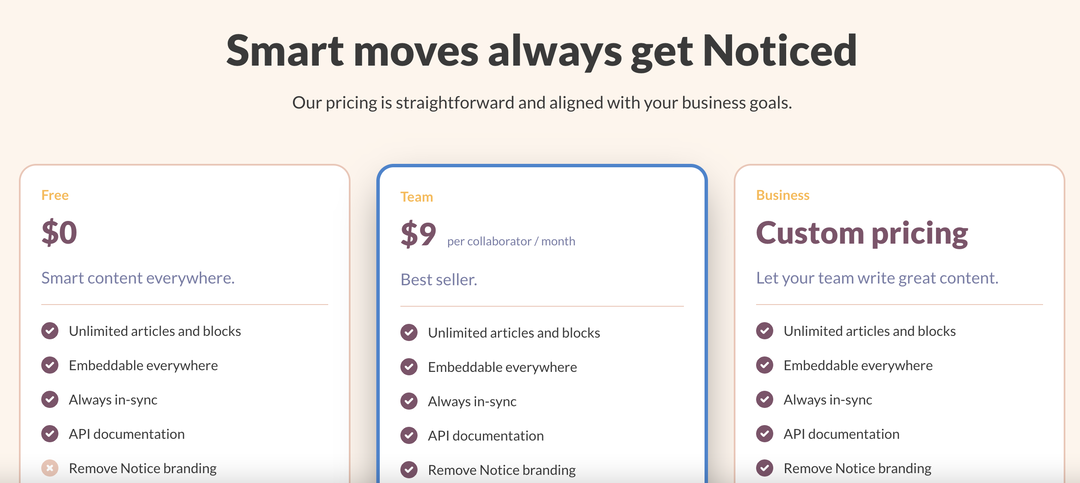 Notice offers a very generous Free plan, a Team plan ($9/month), and a Business plan (custom). Free features include unlimited articles and blocks, plus API documentation. Paid features include Notice-branding removal, collaboration, and dedicated support.
Free plan
Scalable plan
Unlimited articles & blocks
Integration
Low prices
No-code editor
Unlimited analytics & file uploads
Dedicated support
Collaboration
Limited projects on the Free plan
Limited projects on the Free plan
Kontent.ai is a modular content platform that gives you full control over your digital content. With the platform, you can plan and collaborate on various projects and create high-quality digital experiences.
Collaboration: Collaborate with others in real-time by adding comments and suggestions, co-editing, and more.
Collections: Group users and pieces of content together to create a team structure. Control which teams are allowed access to different content.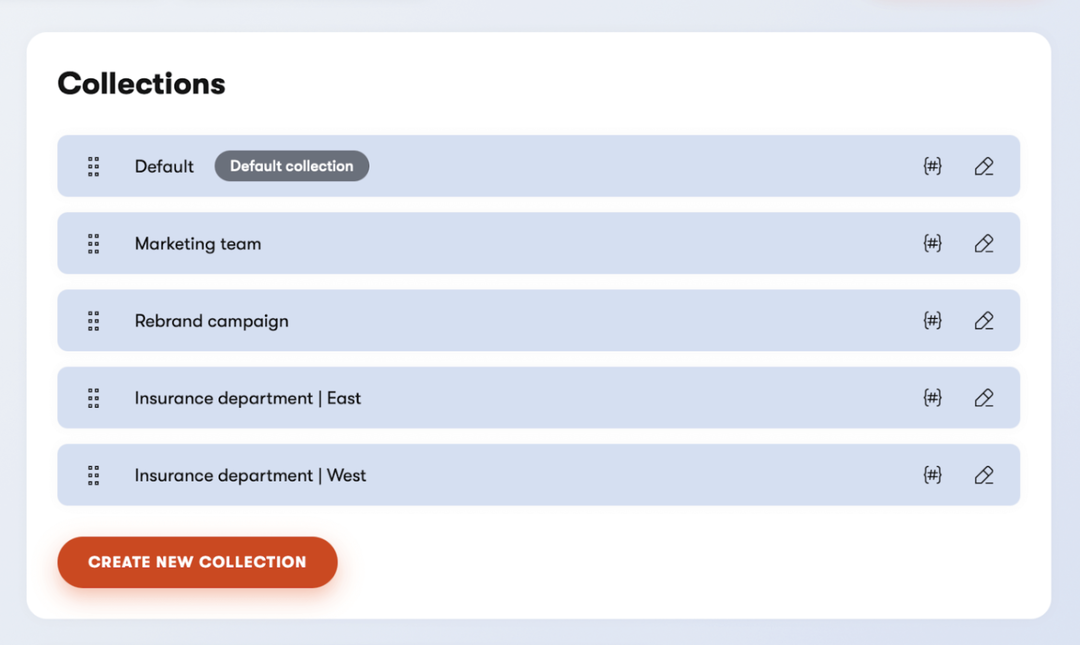 Custom workflows and approvals: Create role-based workflows to organize your content creation process.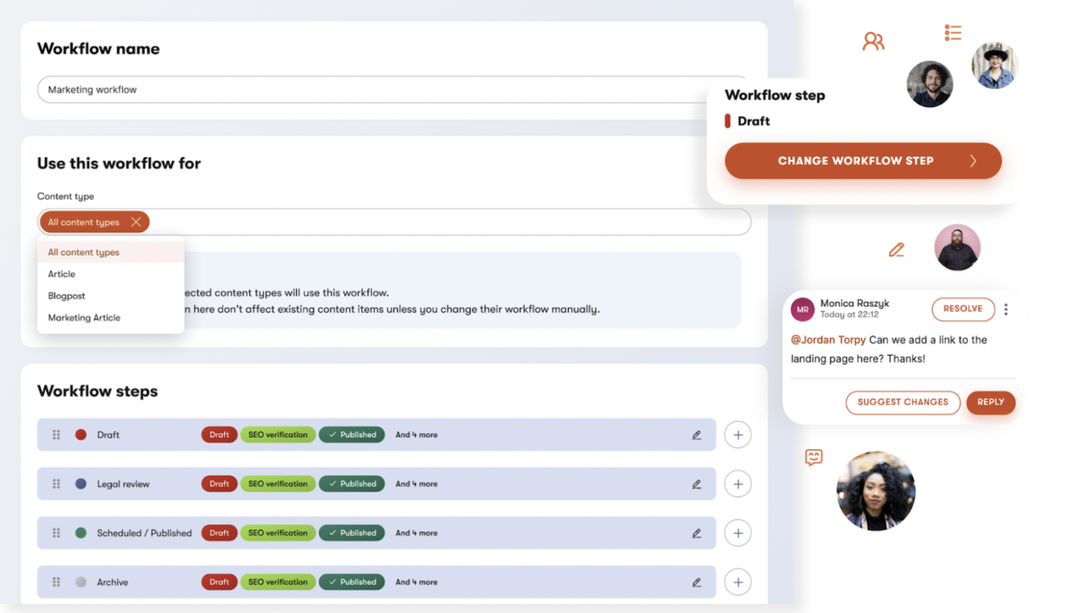 Kontent.ai offers a Free plan and two paid plans—Scale (custom) and Enterprise (custom). The Free plan allows two users to create one non-commercial project, while the paid plans allow collaboration and 24/7 email support.
Scalable plans
Free plan
24/7 email support
Unlimited content types
Live chat support
Organized workspaces
No set prices for paid plans
Free plan has very limited usage
Umbraco is a user-friendly open-source CMS tool. It provides a platform for creating, publishing, and updating digital content—all in one place.
Schedule content: Create and save drafts, and schedule them to publish at a later date.
Multi-device preview mode: Preview your content, and see how it would look on mobile, tablet, or desktop.
Customizable workflow: Create custom workflows and tailor them to your team's needs.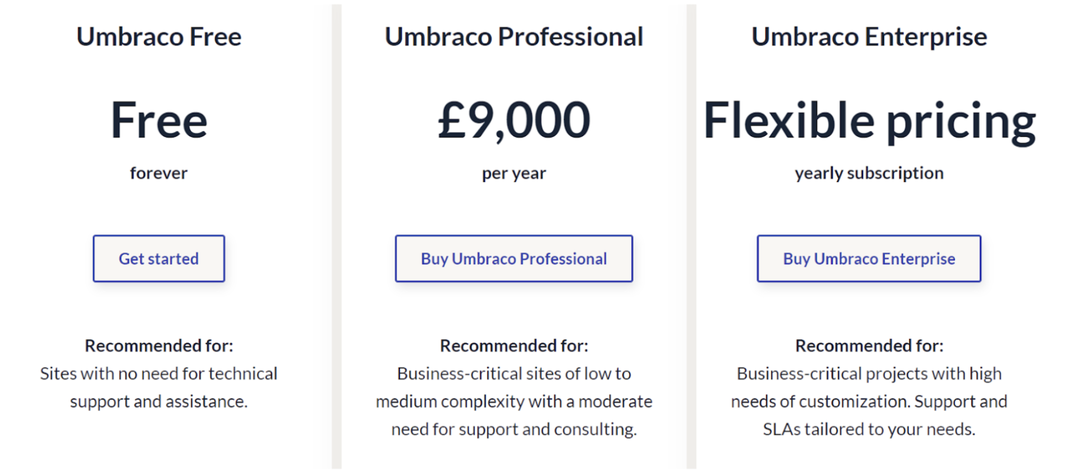 Umbraco has a Free plan, a Professional plan (£9,000/year), and an Enterprise plan (custom). Paid features include support, custom SLA (service level agreement), and code review.
Free plan
Scalable plan
Discounts available
Guaranteed response times
Technical support
Onboarding program
Free plan offers no support
Expensive prices
If you're a larger company in need of robust content management, Contentstack offers a comprehensive solution. With its role-based access control and multichannel content distribution, you can easily manage content across various platforms, including mobile and VR.
Workflows: Streamline your content creation by assigning tasks and reviewing them for approval before publication.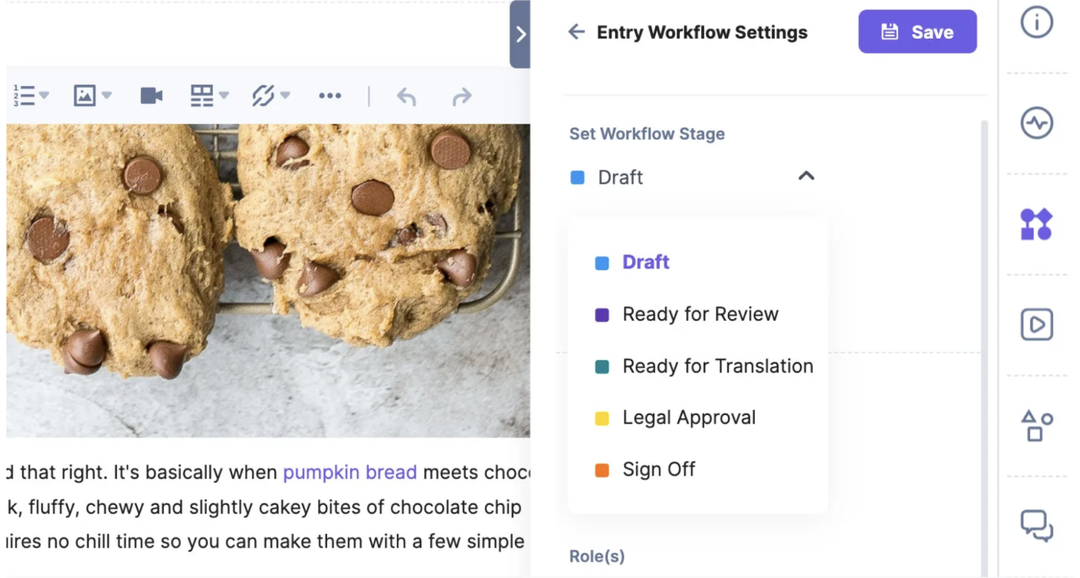 Integrations: Integrate the CMS with Contentstack extensions, as well as hundreds of other features, services, apps, and accelerators through the Marketplace.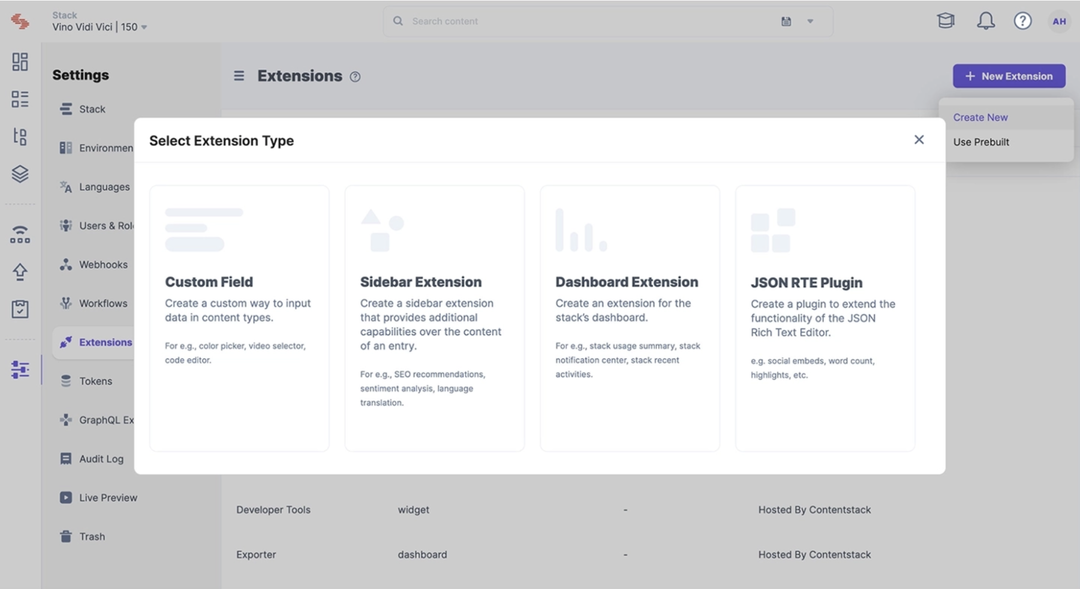 Scheduling: Schedule content to release at specific dates and times.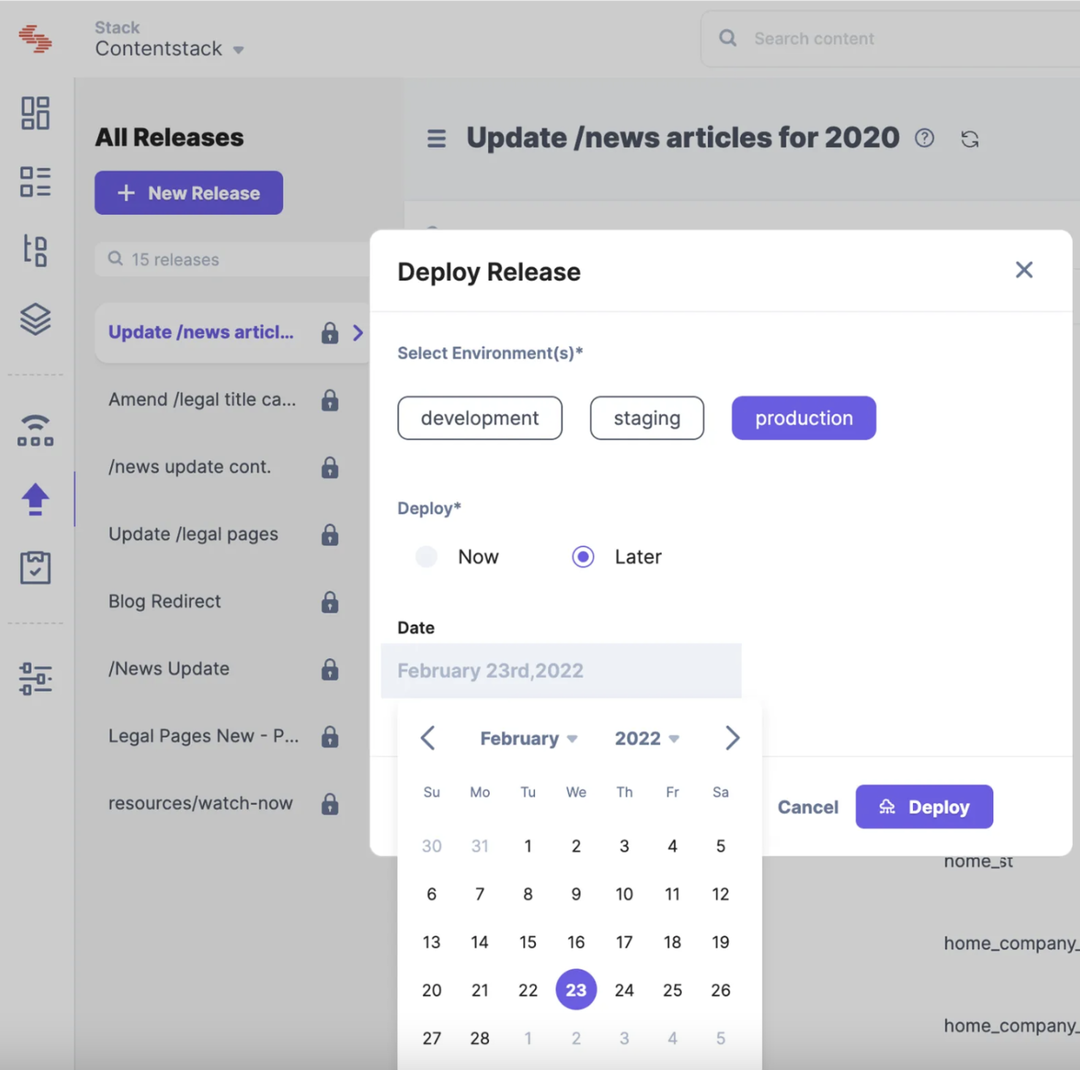 Contentstack offers three scalable plans, all of which include features like 1-10 TB bandwidth, unlimited content types, and unlimited storage.
Scalable plans
Unlimited storage
Unlimited content types
Demo available
API calls
Unlimited content entries
Unlimited roles
No free plan
No set prices for any plan
Hygraph is a content platform that uses GraphQL—an open-source language for APIs. With Hygraph, you can create and collaborate on various digital content and publish it on a global scale.
Flexible localization: Deliver content for global audiences using their integrated translation system.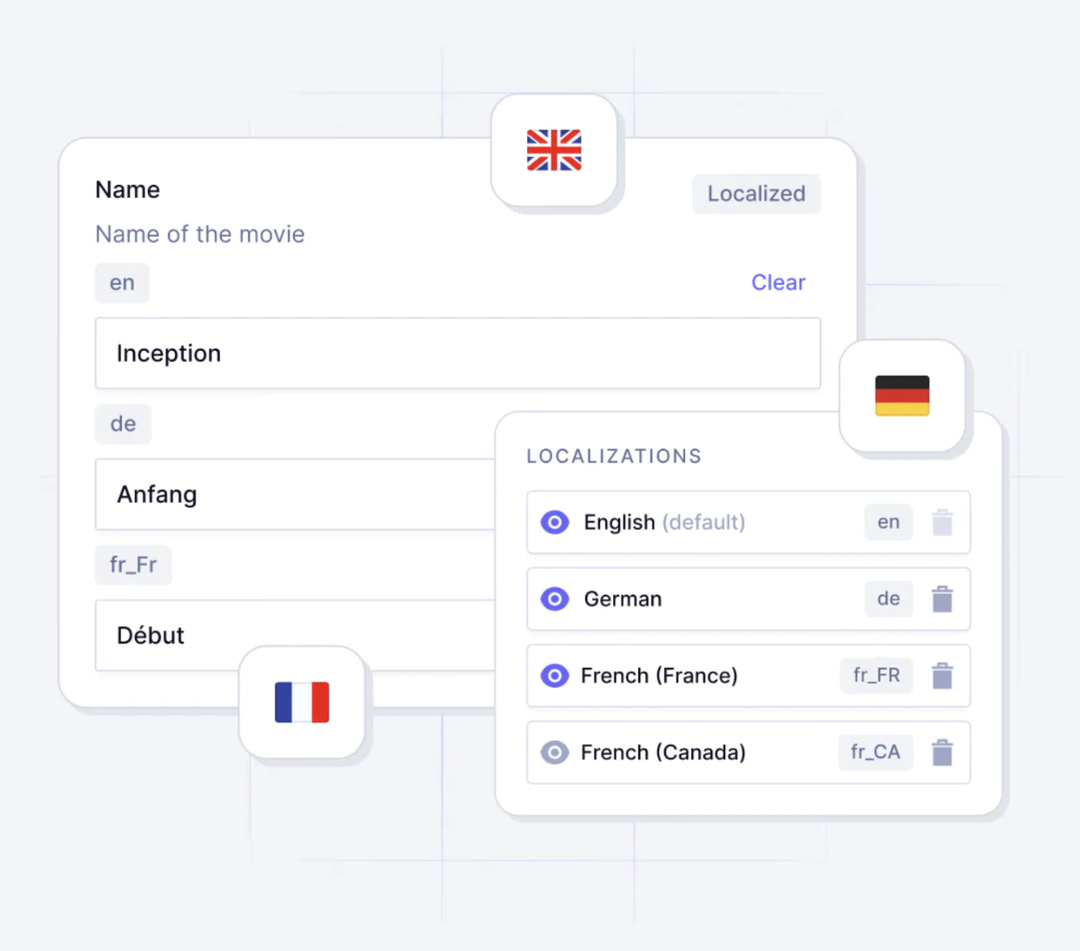 Granular permissions: Create and assign custom roles, and control access permissions.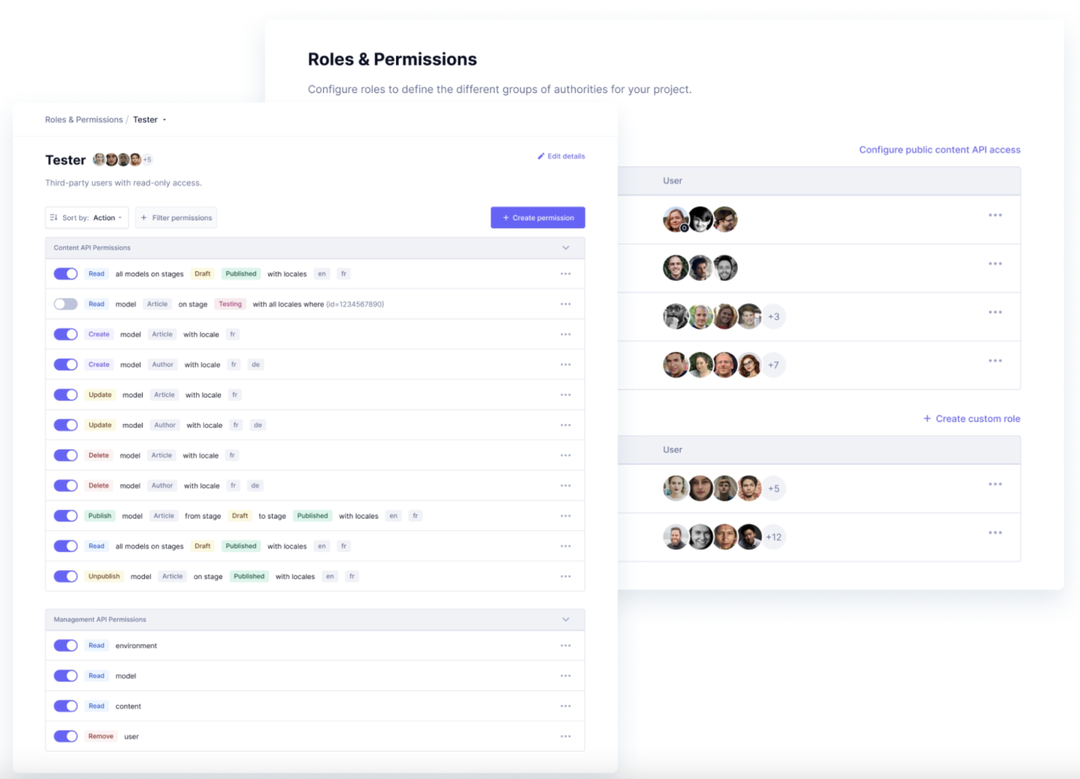 Schema builder: They offer simple tools for creating templates for your content to increase work efficiency.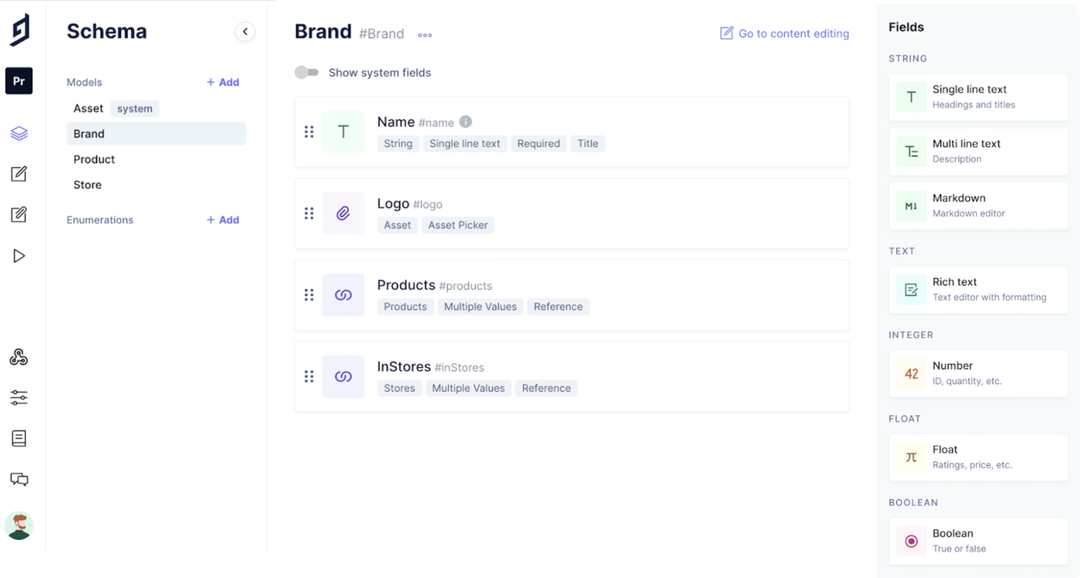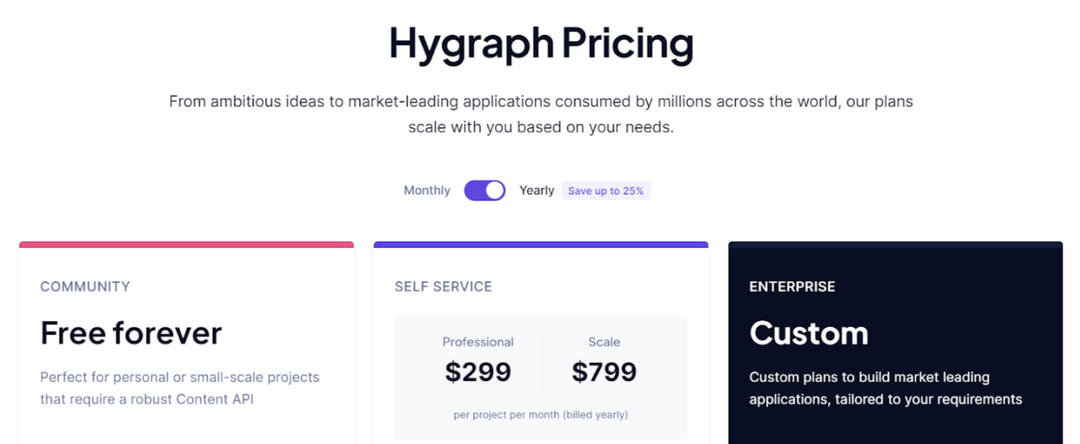 Hygraph offers a Community plan (free), Professional plan ($299/month), Scale plan ($799/month), and Enterprise plan (custom). Free features include a fully-hosted CMS, built-in digital asset management, and collaboration with up to 3 users. Paid features include content versioning, custom content stages, and professional support.
Free plan
Scalable plan
Onboarding
Professional support
24/7 monitoring
Content versioning
Periodic backups
Collaboration
Expensive prices
Limited data migration options
Limited customization
Agility CMS is a popular content management platform with an easy-to-use interface and agile content tools that help streamline your workflow and increase efficiency.
Build without limits: Use any coding language to create your content, create custom content fields, and choose from a series of front-end integrations.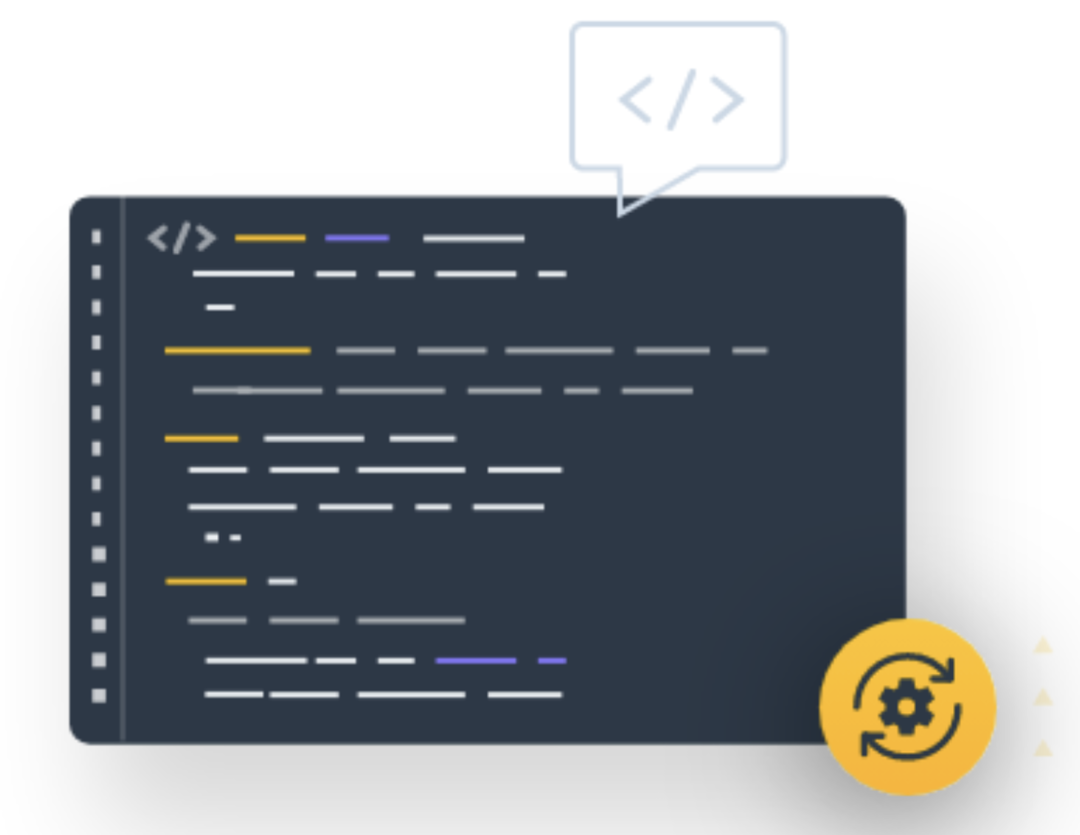 Content previews: Preview your content to check its appearance for multiple device platforms.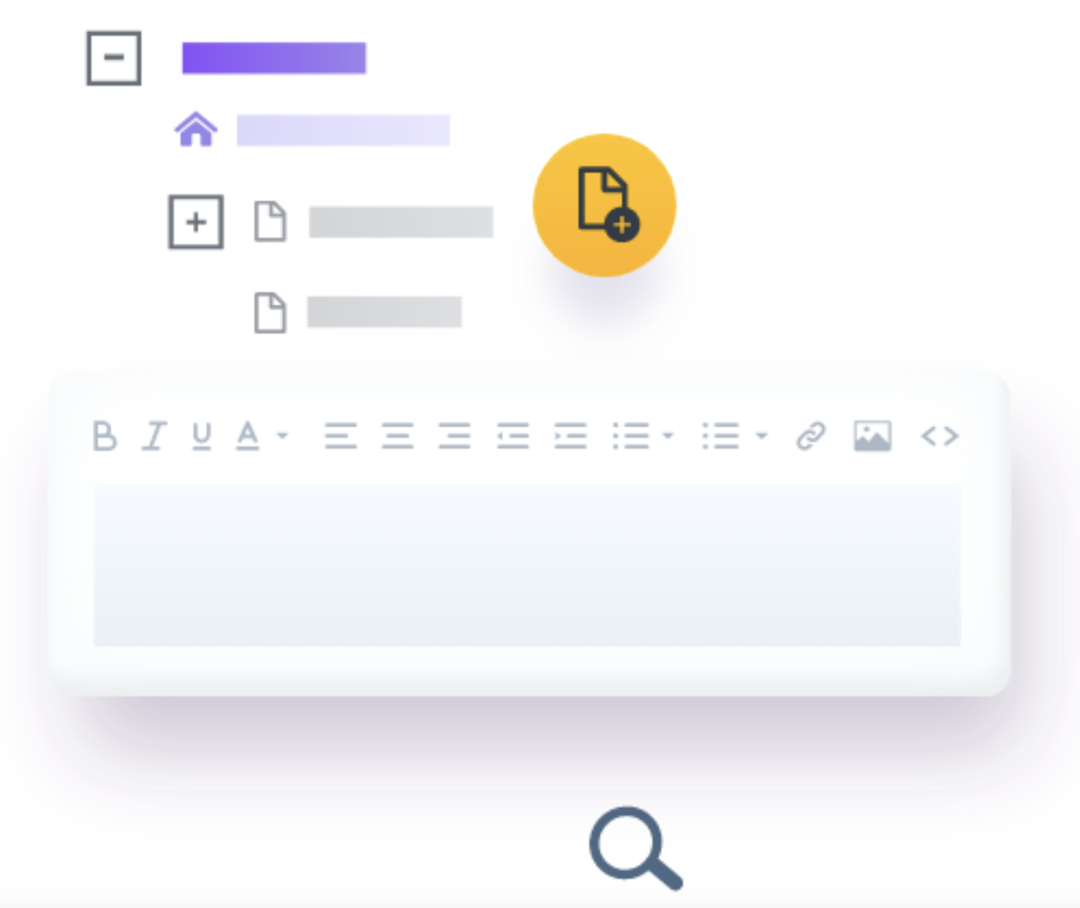 Content scheduling: schedule your content to release on time.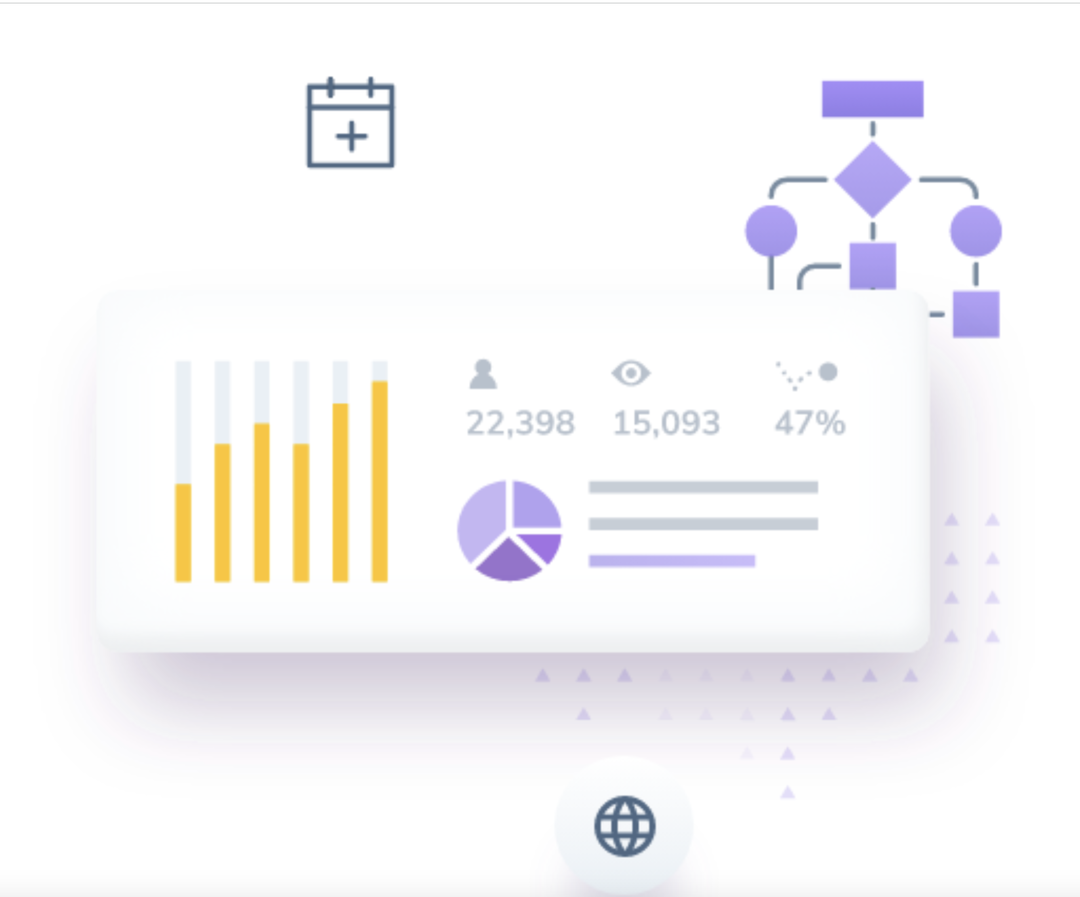 Agility offers a Starter plan ($1,249/month), Pro plan ($2,499/month), and Enterprise plan (custom). Paid features include SLA, custom roles, and page management sitemaps.
Scalable plan
Free trials available for paid plans
Unlimited content models and types
Unlimited API/asset requests
Unlimited locales
Limited users
No free plan
Limited storage
Storyblok is an API-driven CMS tool designed for developers and marketers. With Storyblok, you can create content for multiple channels, integrate with various technology stacks, and customize your content endlessly using their extensions.
Visual editor: Easily create and customize content using visual components, presets, and workflows.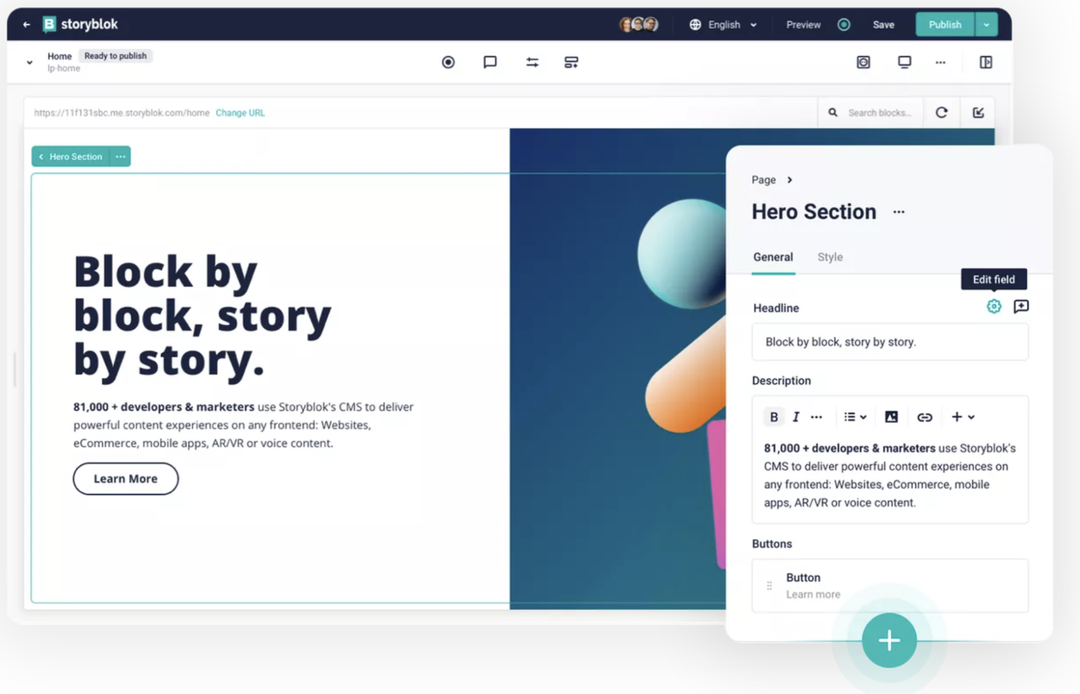 Digital asset manager: Manage all your assets in one place, and edit or tag content to organize them.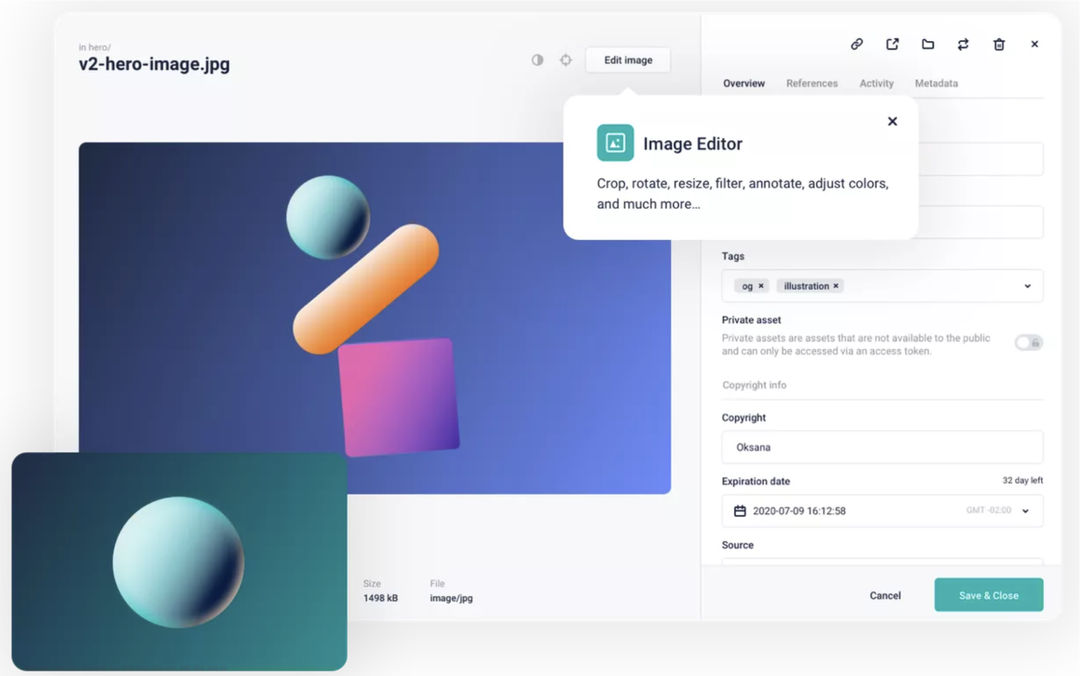 Omnichannel publishing: Create quality digital content experiences, and localize them to suit a global audience.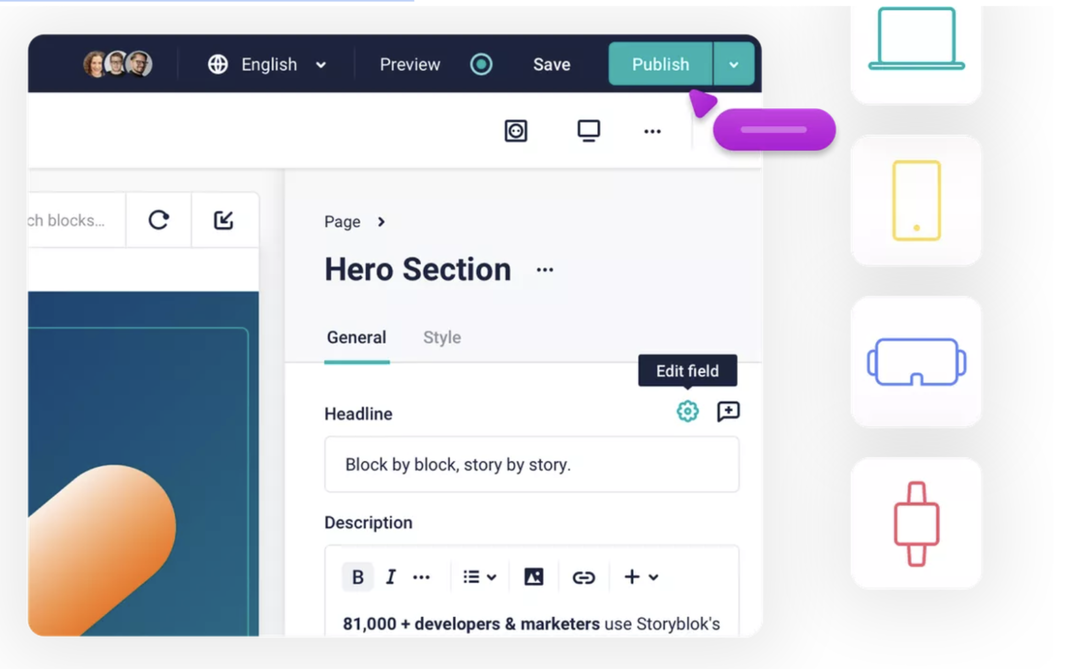 Storyblok offers an Entry plan ($90.75/month), Teams plan ($411.58/month), Enterprise plan ($2,999/month), and Enterprise Plus plan (custom). Paid features include organizational analytics, language export/import, and e-commerce integration.
Scalable plan
Collaboration
High customizability
14-day free trial
Localization tools
Visual editor
Activity log
99.99% uptime SLA
No free plan
Expensive prices
Limited traffic per month
While Contentful is a popular headless CMS, it may not be suitable for everyone, especially smaller businesses or those looking for customization and ease of use. Fortunately, there are tons of great alternatives available—including more affordable tools like Notice.
At Notice, we allow you to create and manage your web content in one place—no code required. Whether you're a CMS pro or a complete beginner, Notice makes creating, managing, and displaying high-performing content easier.
Try Notice for free today to streamline your content management workflow.